20 Seconds Presents: Chihei Hatakeyama and Ale Hop
Wednesday, 15.11.23, door 20:00
20:30

Ale Hop

21:30

Chihei Hatakeyama
15 Euro At The Door
Morphine Raum,
Köpenicker Str. 147, 10997 Berlin
Hinterhof 1. Etage
20 Seconds, with Ben Fawkes, presents another concert in our ongoing series at Berlin's Morphine Raum. On November 22, the magazine presents two solo performances by Chihei Hatakeyama and Ale Hop.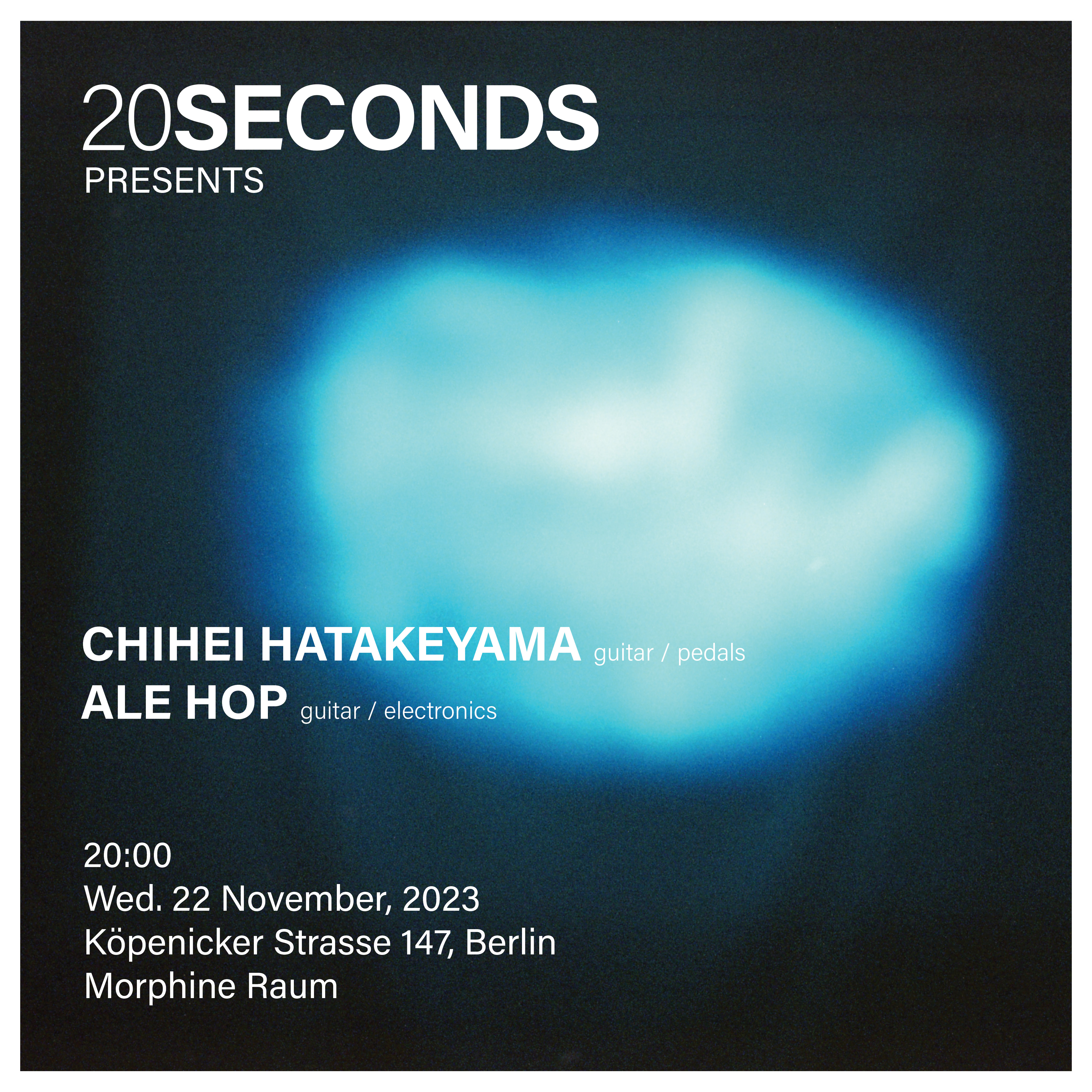 Chihei Hatakeyama is a Tokyo-based Japanese musician and mastering engineer. In a career spanning almost two decades, his delicate and detailed ambient compositions have continued to set themselves apart for their intricate structure and ethereal timbre. He has released on labels like Lawrence English's Room40, Magic Book Records and his own imprint, White Paddy Mountain. On this night, Chihei Hatakeyama performs on guitar and pedals.
Alejandra Cárdenas Pacheco, known as Ale Hop, is a Berlin-based Peruvian-born musician, curator and researcher. Her performances often blend visceral sounds with an unavoidable emotionality, combining extended guitar techniques and electronic synthesis. She is a co-founder of the Berlin-based festival Radical Sounds of Latin America and is a PhD candidate at the Berlin University of Arts, as well as the director of the editorial platform Contingent Sounds. On this night, Ale Hop performs on guitar and electronics.