⎤⎤⎤ – Chantal Michelle and Grace Villamil
Friday, 31.03.23, door 20:00
20:30

⎤⎤⎤ – Chantal Michelle and Grace Villamil
10 Euro on the door.
Morphine Raum
Köpenicker Str. 147, 10997 Berlin
Hinterhof 1.Etage
⎤⎤⎤ is an experimental noise project formed by Chantal Michelle and Grace Villamil. Working across performance and installation, they examine processes of sound obliteration through synthesis, electronics, found sounds, and vocalization. Distortion is stripped of its parts revealing uninhabited, organic, and intuitive patterns. Through the conscious layering of complex textures, they seek to guide the listener into a state of catharsis — one that functions as both antidote and mirror to society.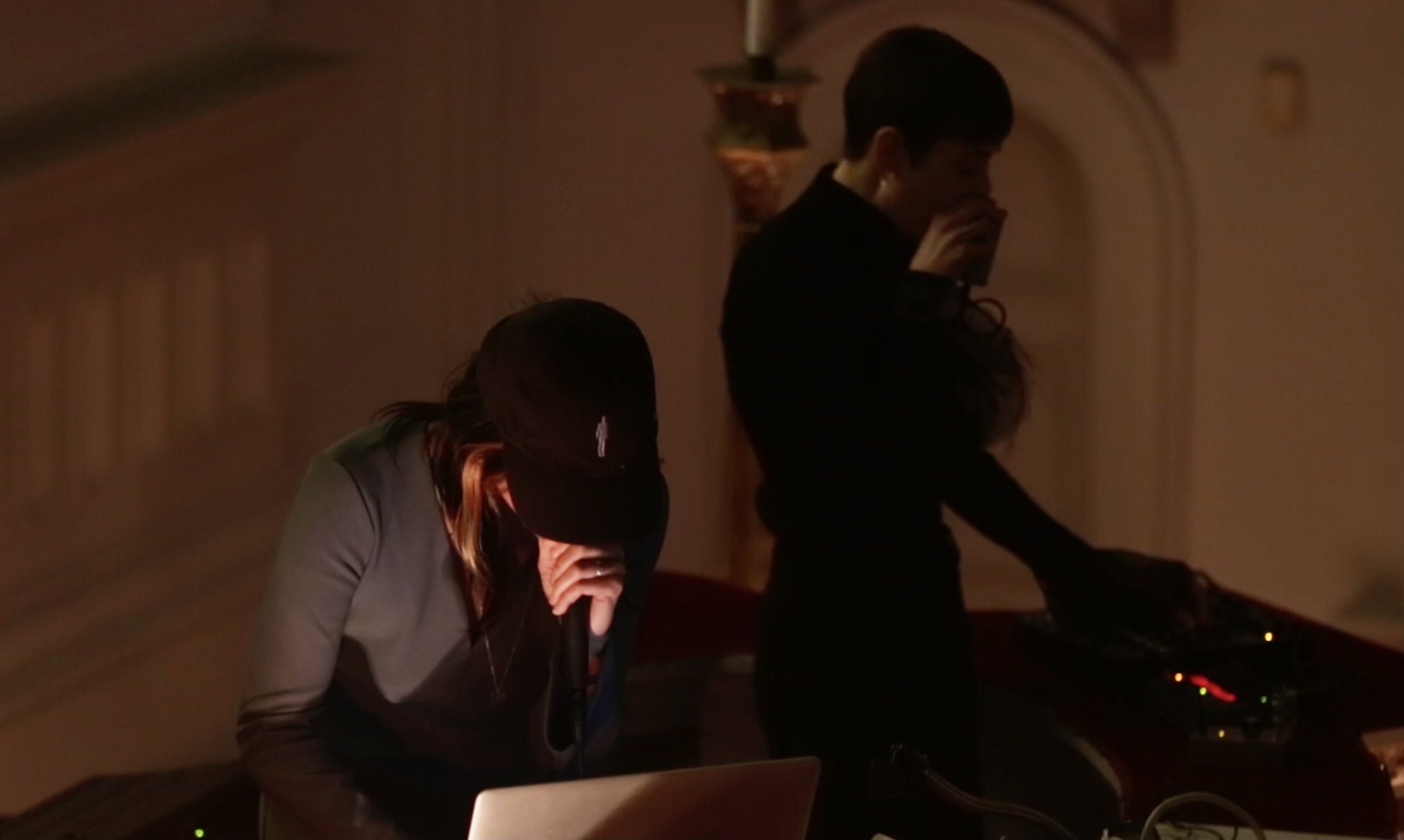 Chantal Michelle is a New York City-based artist who works with acoustic instrumentation, synthesis, field recordings, and voice to form densely textured aural landscapes. Her work is characterized by tension, disparate sounds, and non-linear arrangements. It has been realized as sound installations, live performances, and recorded material.
chantalmichelle.me
Grace Villamil is a multidisciplinary artist born in CA & based in NY & NJ. Through sound, video, movement and material, her experimental works explore the deconstruction of self, magnetoreception and its interconnectivity amongst beings. Collaborations include projects with Tyondai Braxton, IONE+Black Mountain College Museum, Guillermo Scott Herren (Prefuse73), Samia Halaby, & Chantal Michelle, amongst others.
gracevillamil.com