Marta De Pascalis
Marta De Pascalis is an Italian musician and sound-designer living and working in Berlin. Her solo works employ analog synthesis and tape loops, incorporating free playing into steady, repetitive patterns. She's part of the Shape platform artists for 2020.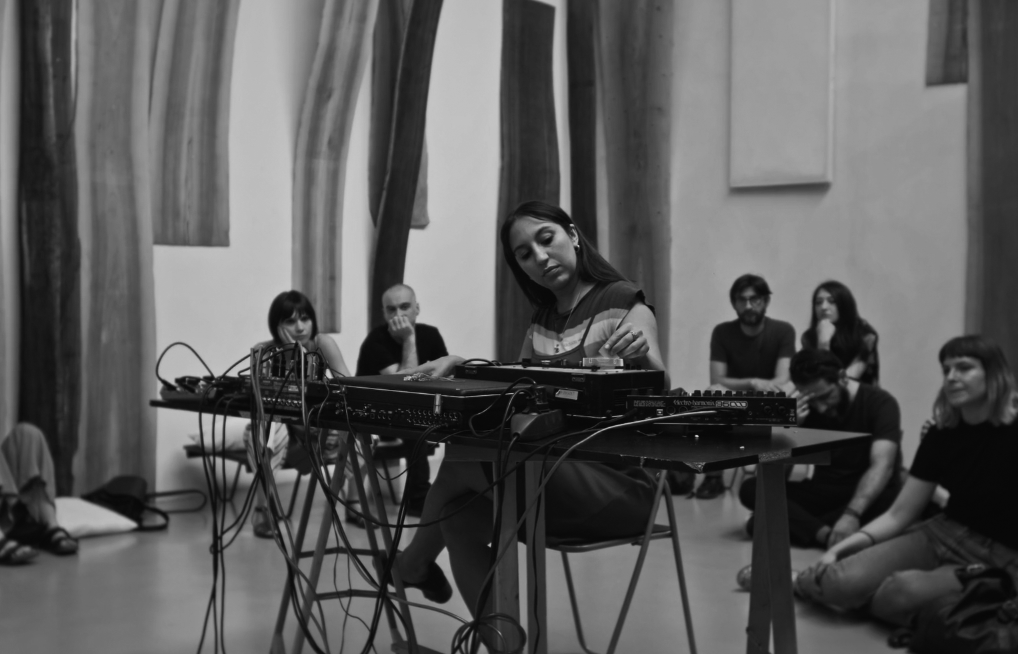 Marta De Pascalis creates densely layered collages of glowing melodic shards and growling bass lines, her hypnotic minimal synth figures warping and whirling around each other before dissolving into entropic oblivion. For her compositions she uses improvisation on a tape-loop system, in which patterns of repetition create a sense of a dense, dynamic and cathartic distance.
She has produced two albums of Berlin School minimal synth excursions: the self-released Quitratue (2014) and Anzar by the Touch-affiliated The Tapeworm imprint, 2016. Her Core was published in Spring 2018 by The Wormhole, while her debut album Sonus Ruinae drops on Morphine late August 2020.