Upperground Orchestra
Upperground Orchestra is a collective of improvising musicians, led by Rabih Beaini on electronics in collaboration with gifted, lauded, vibrant members of Italy's free jazz and improv scene Piero Bittolo Bon on woodwinds, Alvise Seggi on bass, Tommaso Cappellato and Daniele De Santis both on drums.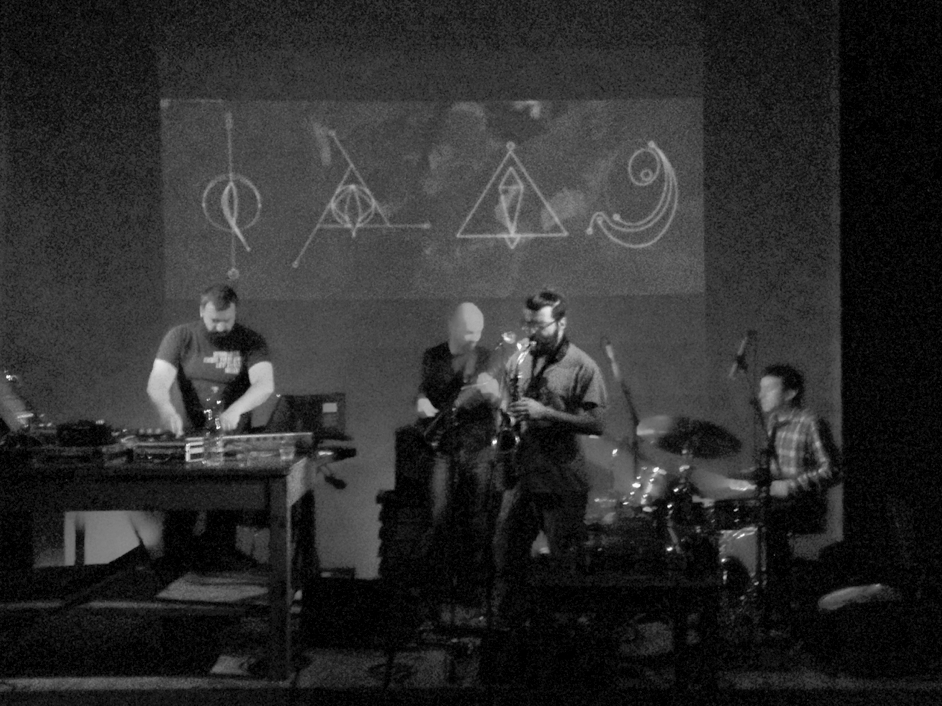 After a promoter double-booked two acts for a concert in an Italian squat in 2002, a truly magical impromptu jam session took place between the artists. Several more performances followed over the years, with the line-up evolving to its current status.
Within loose scenarios of free jazz, krautrock, and deep cosmic jamming, in which Rabih's experimental electronics, touching freeform between house and techno, meet the virtuosity of the instrumentalists—a chaos ensues which is relished and from which new planes are explored. True to the original core of improvisation, the Upperground Orchestra exists primarily as a live-experience, creating music with the individual energy of each place they play.
"Led by Lebanese DJ and musician Rabih Beaini, Upperground Orchestra hangs in the ether of Kieran Hebden and Steve Reid's rapturous mid-2000s experiments. The Venetian group stitches heady electronic clicks, washes and whooshes in and out of its heart-racing free jazz." Viking's Choice, NPR