Charles Cohen, Dance Of The Spiritcatchers (Morphosis Reworks)
Morphine presents the music of electronic composer, Charles Cohen, kicking things off with these two deadly interpretations of Dance Of The Spirit Catchers.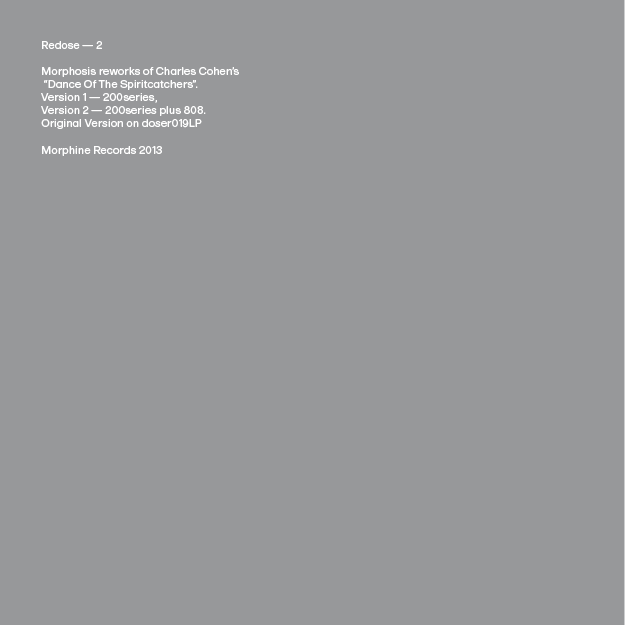 The A side is a focus on the synth lines and arpeggios from the original 70's recording, where Morphosis adapted a new timeline for the sequences, overlaying different parts with different time signatures, while the B side is the driving heart of the original track backed by the infamous patterns of the TR-808. Dance of the Spiritcatchers was also released in its original form following this EP on the Charles Cohen retrospective series on Morphine Records.