Gamut Inc., Sum To Infinity
The sum to infinity of a sequence is the sum of an infinite number of terms in the sequence. It is only possible to compute this sum if the terms of a sequence converge to zero. "sum to infinity" is also the second release from Gamut Inc, the retro-futuristic ensemble around composers and curators Marion Wörle and Maciej Sledziecki.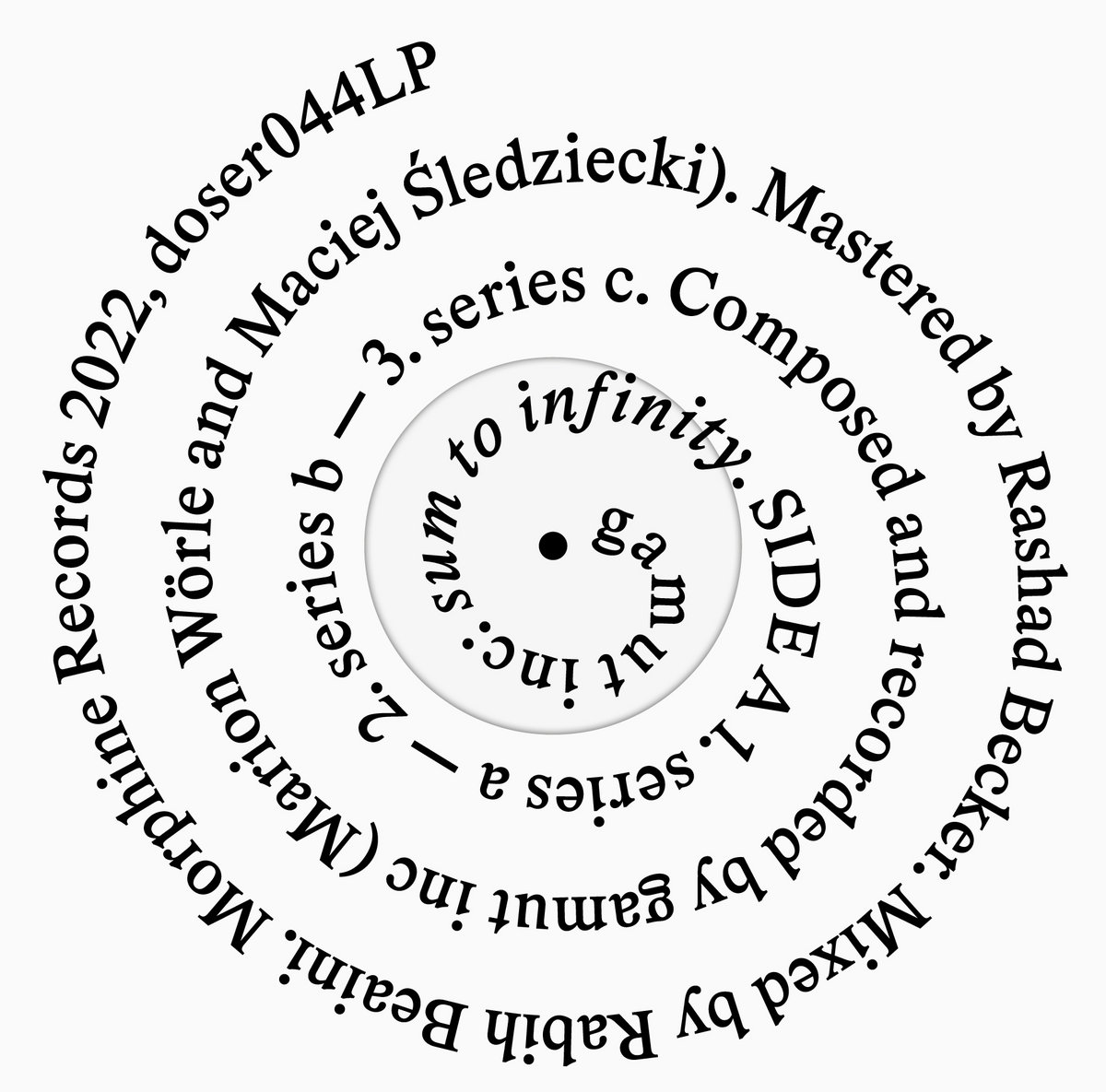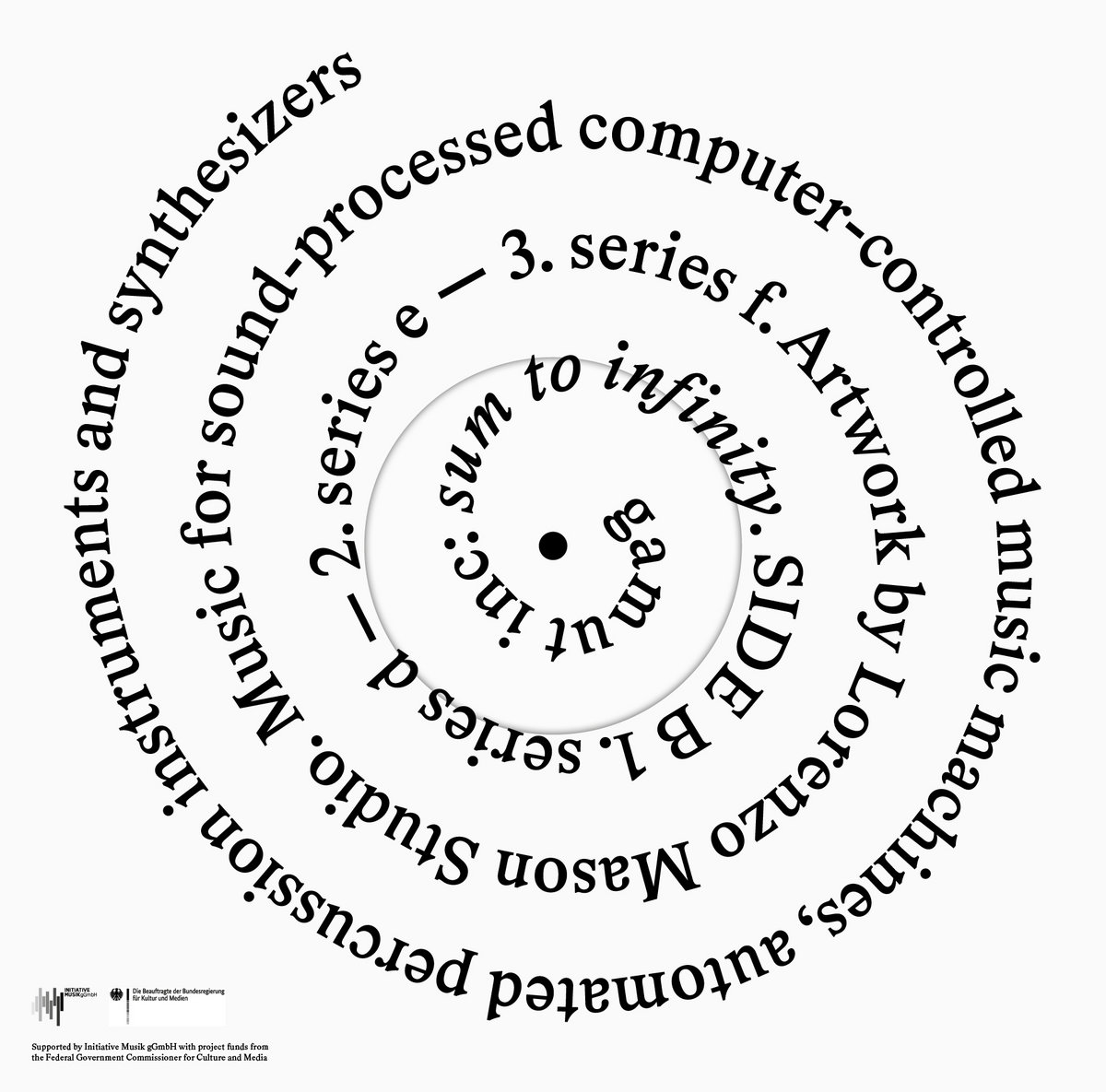 This second album by gamut inc combines custom-build autonomous music-machines with haunting classical synthesizer sounds to a dense musical kaleidoscope.
The core of the album is formed by Risset rhythms - cyclic accelerations and decelerations, in which rhythmic layers are repeatedly faded in and out, setting in motion a seemingly endless process of rhythmic movement. The motifs are taken from geometric and arithmetic series that create an urgency and restlessness.
12" Vinyl Black, 18 €
12" Vinyl White, 18 €
The rigor of the construction is obscured by an orchestrion whose timbres are reminiscent of a retro-futuristic indigenous ensemble. gamut inc translate strategies of electronic music like pulse-width modulation to music machines such as automated accordion, automated percussion or glockenspiels and create an intense atmosphere that is idiosyncratic, original and modern at the same time.
Composed and recorded by gamut inc (Marion Wörle and Maciej Śledziecki).
Mixed by Rabih Beaini at Morphine Raum,
Mastered by Rashad Becker.
Artwork by Lorenzo Mason Studio.
Supported by Initiative Musik gGmbH
with project funds from the Federal Government Commissioner for Culture and media.