Gordan, Down In The Meadow
Gordan join traditional Serbian singing with abstraction, energy and minimalism. Their music is marked by radical reduction, seemingly endless ascension and a passion for experiments.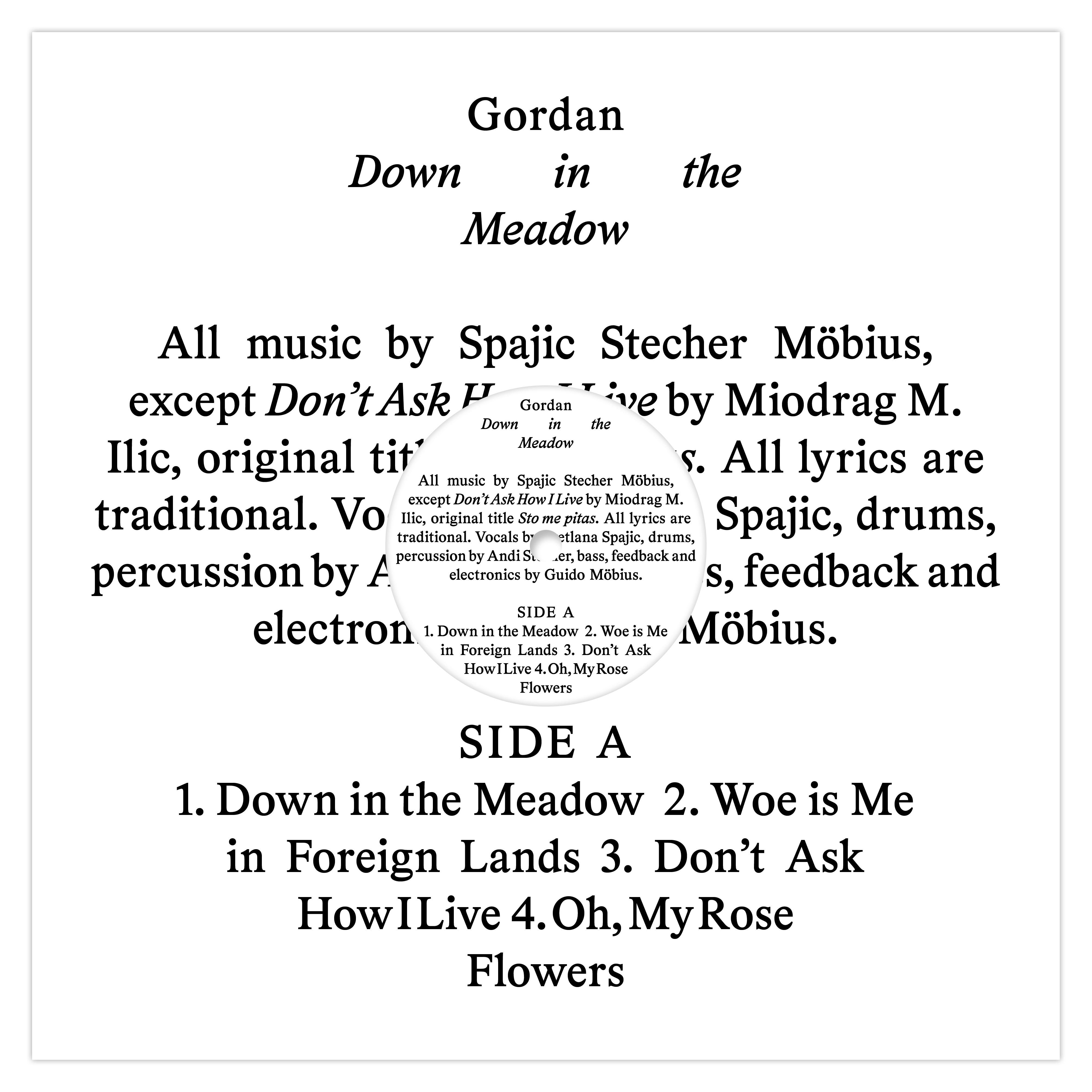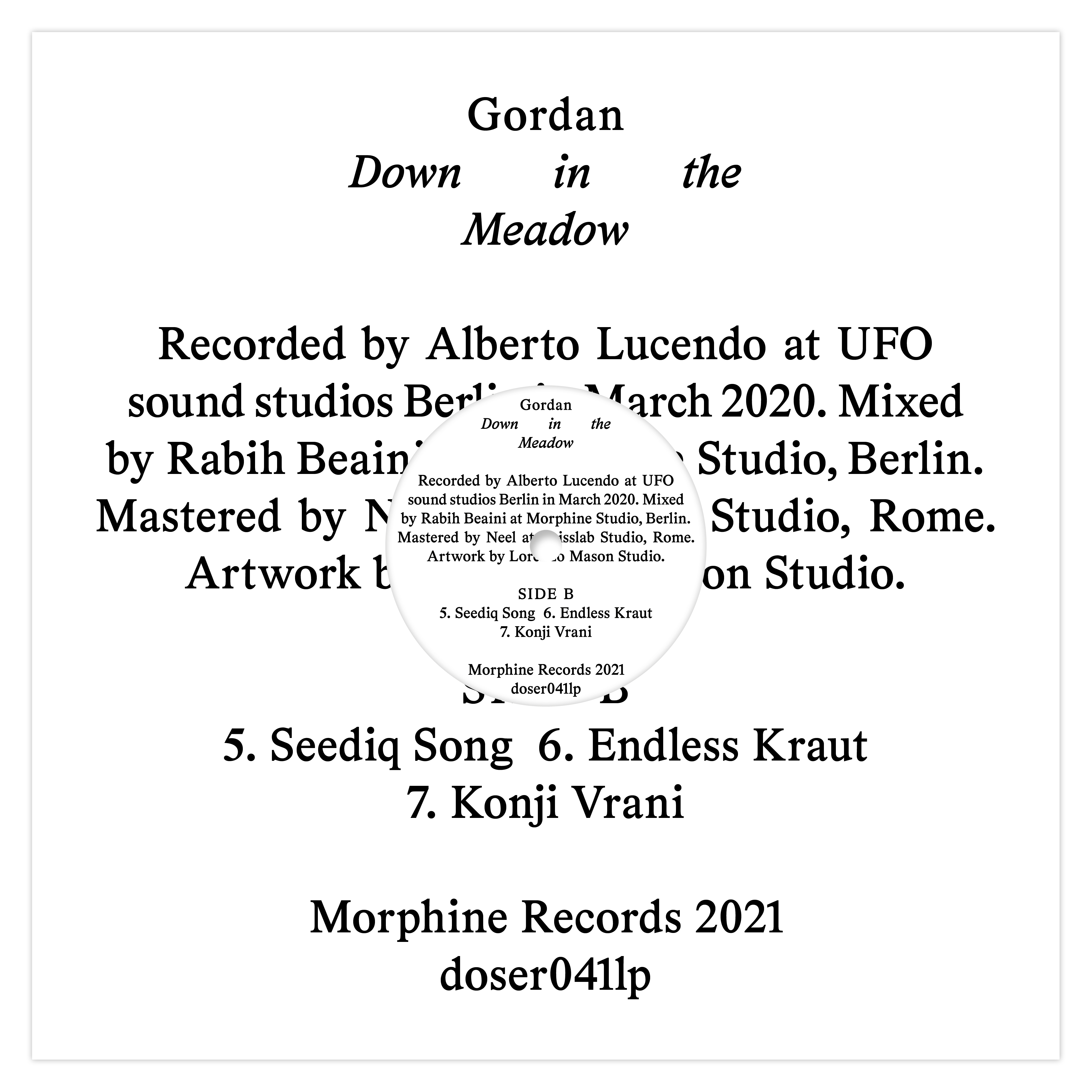 The Serbian singer Svetlana Spajić is an internationally recognized and acclaimed artist. She, like almost no other contemporary singer, is a master of all the complex local stylistic variations of singing from Balkan music. Guido Möbius plays bass and various electronic sound generators. Additionally he uses guitar amps, microphones and effects to provoke feedback which either harmonize or are juxtaposed with the song. It is a dialogue between sound and noise which is accentuated or fragmented by means of Andi Stecher's expressive drumming. With a rich pool of ideas the percussionist drives the sound forward breathlessly and grounds it. Together the trio form a dynamic body of sound.
Down In The Meadow Vinyl, 18 €
All music by Spajic Stecher Möbius except 'Don't Ask How I Live' by Miodrag M. Ilić, original title Što me pitaš
All lyrics are traditional, except 'Don't Ask How I Live'
Svetlana Spajic — vocals
Andi Stecher — drums & percussion
Guido Möbius — bass, feedback, electronics
Recorded by Alberto Lucendo at UFO sound studios Berlin in March 2020 mixed by Rabih Beaini.
Mastering by Neel at Enisslab, Rome
Artwork by Lorenzo Mason Studio
released October 18, 2021
℗ & © 2021 Morphine Records