Ra.H, Fall Of Justice
Ra.H gives comes with crunchy house patterns on a techno slant surround by deeper than deep layers. mad stuff too! "Fall of Justice" features a tremendous drum roll sustained by organ excursions and thick analogue bass leads; Breaks and ambient padding are not allowed here this goes straight to the feet.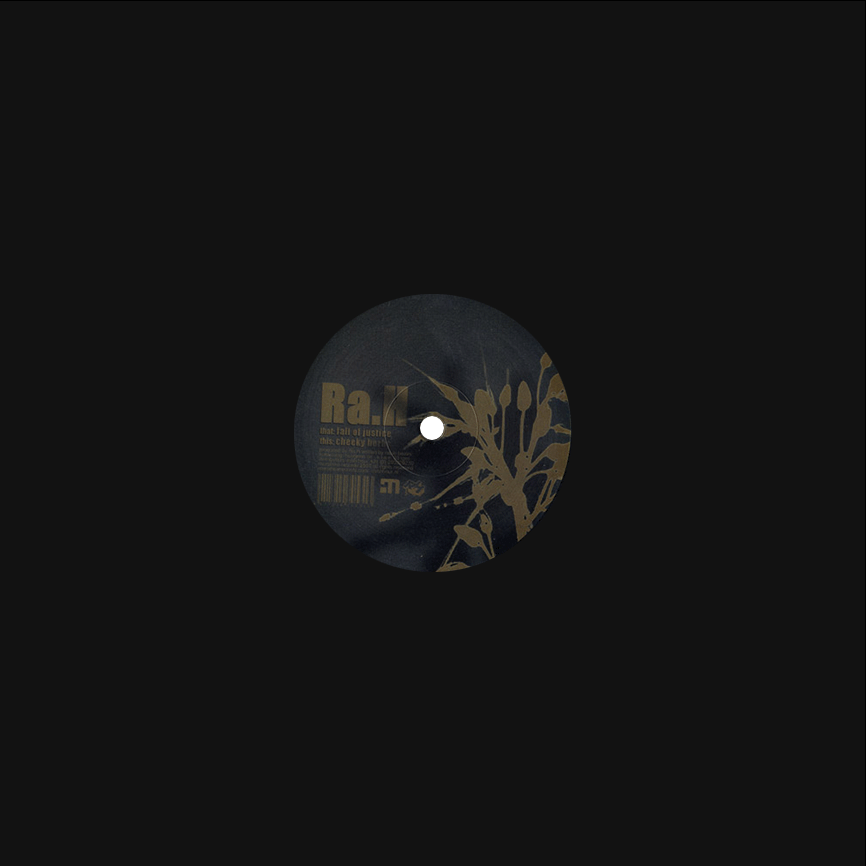 Syncopated drum fills and alternate basslines to refresh the structure on every step. The b-side features a deeper and more rebelliously structured track. 'Cheeky Herbs' has you surrounded by lead organ basses and distorted hats, for a hypnotic and dark feel of freedom.