Senyawa, Charles Cohen, Di Kala Sudah, Conundrums
Charles Cohen replaying Di Kala Sudah by Senyawa while having his own Conundrums beaten and edited by Robert Turman. Indonesian hardcore band Senyawa board the Morphine Records mothership in early 2015, with a stunning upcoming album Menjadi (doser025LP).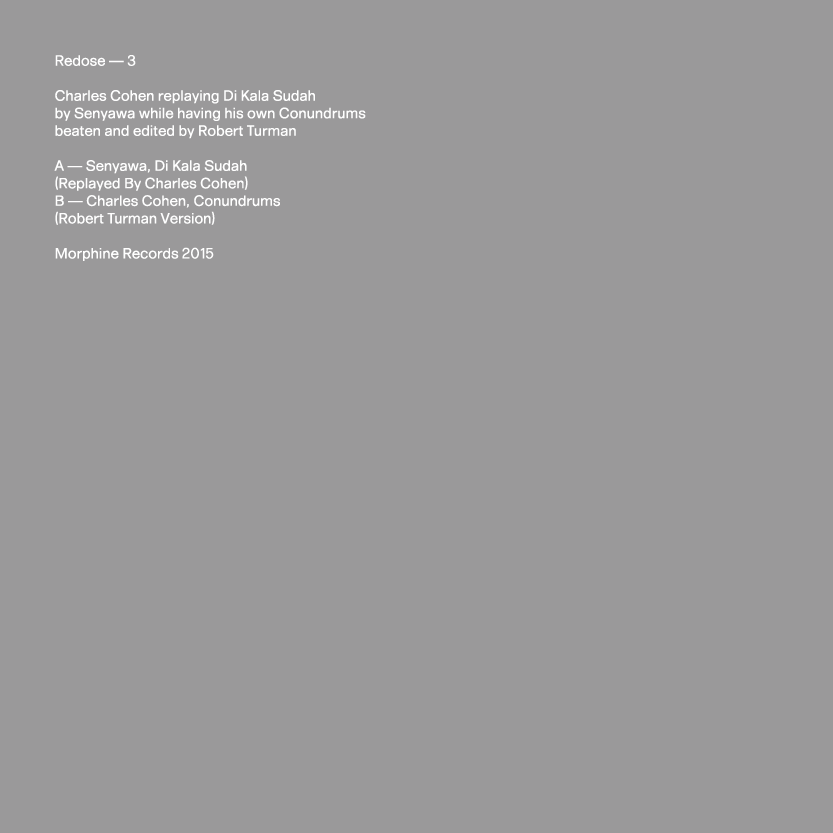 A preview appears here in the shape of a an extraordinary album track replayed by Charles Cohen's on his Buchla Music Easel. While enjoying a few months residence in Germany, Mr. Cohen conducted a ritual-esq and tonal re-adaptation-flushing the song through layers of spaced out orchestrated grooves.
Meanwhile in the US, explorer of the deepest depths, Robert Turman, smashed Charles' Conundrums into small bits and recrafted it in his own masterful manner. He seems to channel a similar ability of melting down the metal in a sound, and forging it into new and expanding shapes.