Mazen Kerbaj, Sampler / Sampled
Sampler / Sampled is an album made of two interdependent parts rather than a double-album.
The first part of the project, Sampler, is a trumpet solo album that catalogues the unique sounds and extended techniques that Mazen Kerbaj developed for the instrument in the past 25 years; it consists of 318 pieces ranging from less than a second to forty seconds each, and presenting different sonic materials.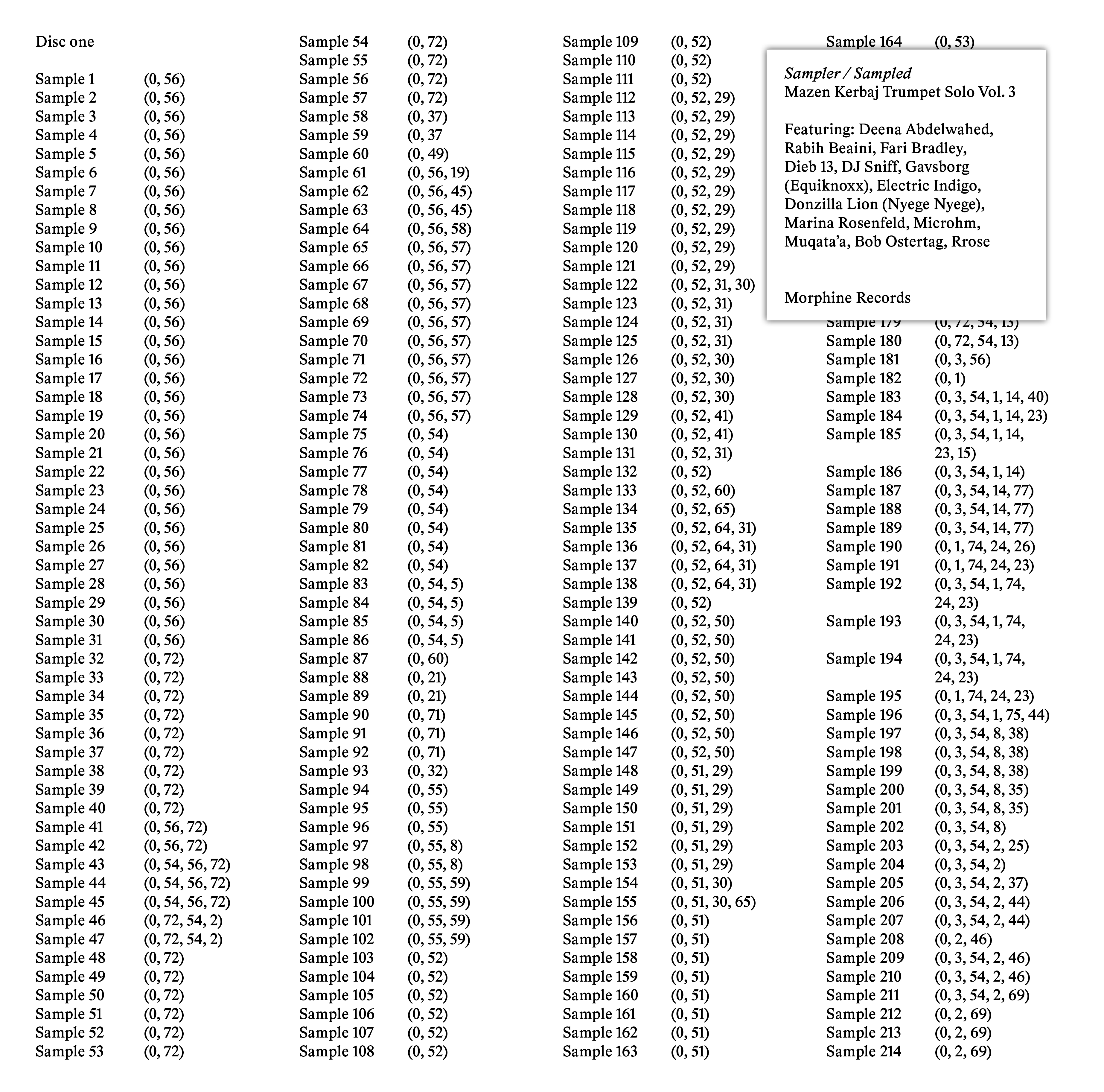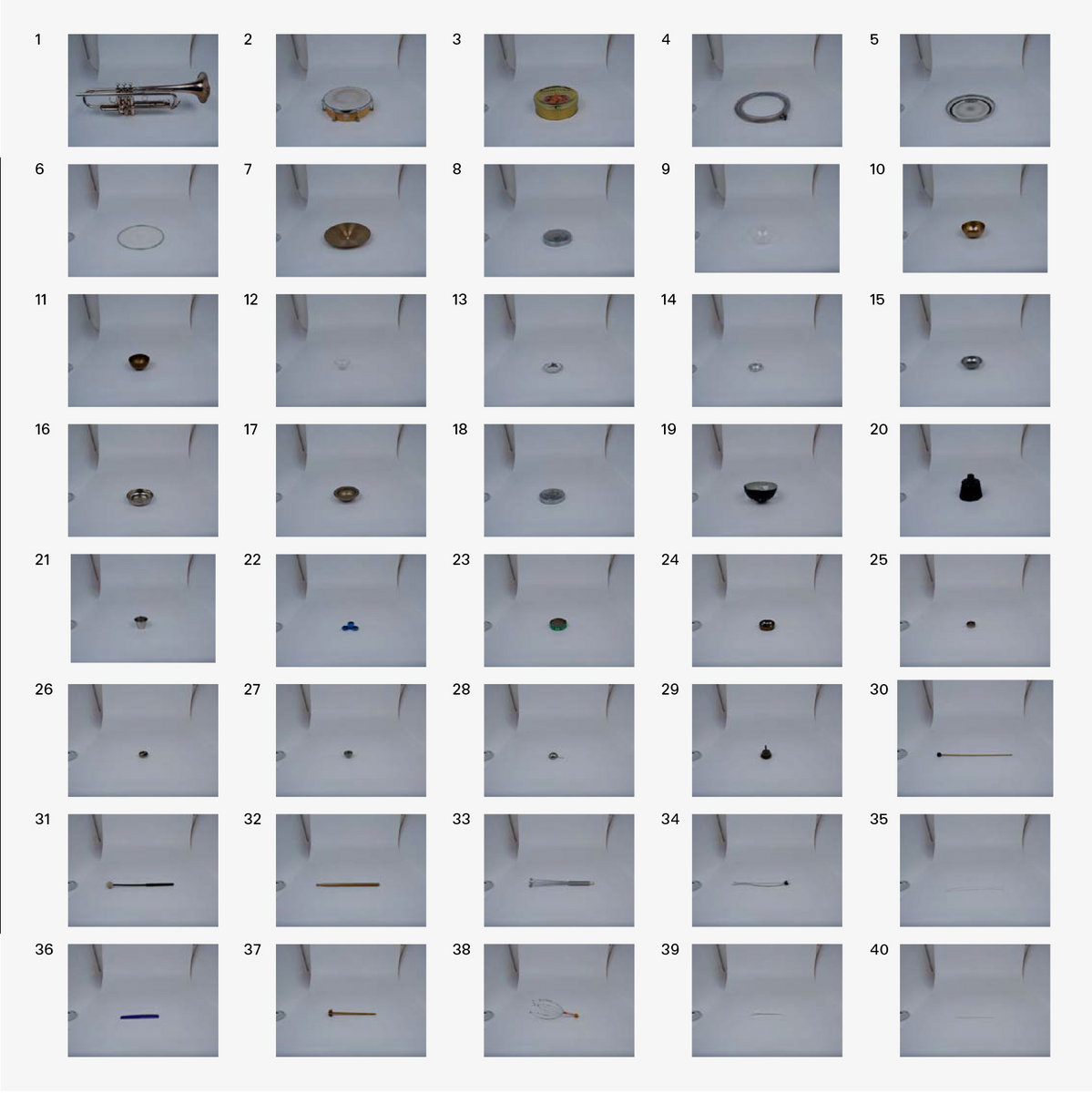 This catalogue of sounds works on various levels: first and foremost, it is a trumpet solo that could be played in its original order, or in random mode to create different pieces of music. But it is also a collection of samples that could be used for various applications (ringtones, phone sound effects, cinema…) and, of course, to create new pieces of music based on sampling.

Sampler / Sampled 2LP, 28 €
One important output of this project is putting in practice the overused idea of music as a universal language. This idea is very present in "free improvised music" where musicians from different origins can meet for the first time and make music together without the need to adapt to different musical traditions.
But here, the collective part of creating music in real time is not involved. It is rather the contrary: it starts with one middle-eastern musician creating a new language/vocabulary for his western instrument, to be later used by other musicians from around the globe who will appropriate this vocabulary and use it with their own language/grammar.
The final output of this double faceted album that was recorded during the Covid lockdown proved to be a very efficient new way to collaborate from a distance in times of world isolation, and ultimately put in practice the universality of music by breaking the boundaries of genres that are the most difficult to break.

Mixed by Mazen Kerbaj, and the respective musicians.
Mastered by Rashad Becker.
Cover Artwork by Lorenzo Mason Studio with Mazen Kerbaj.
Liner Notes by Nate Wooley.
Produced by Morphine Records and the DAAD Artists-in-Berlin- Program.
Supported by Musikfonds.
All rights reserved, Morphine Records.
2022
Catalog
doser042 2LP / 2CD