Sounding Worlds: Stefan Christoff / Nour Sokhon
Mo. 16.01.2023 – 20:00
10 to 15 Euro donation on the door.
Morphine Raum
Köpenicker Str. 147, 10997 Berlin
Hinterhof 1.Etage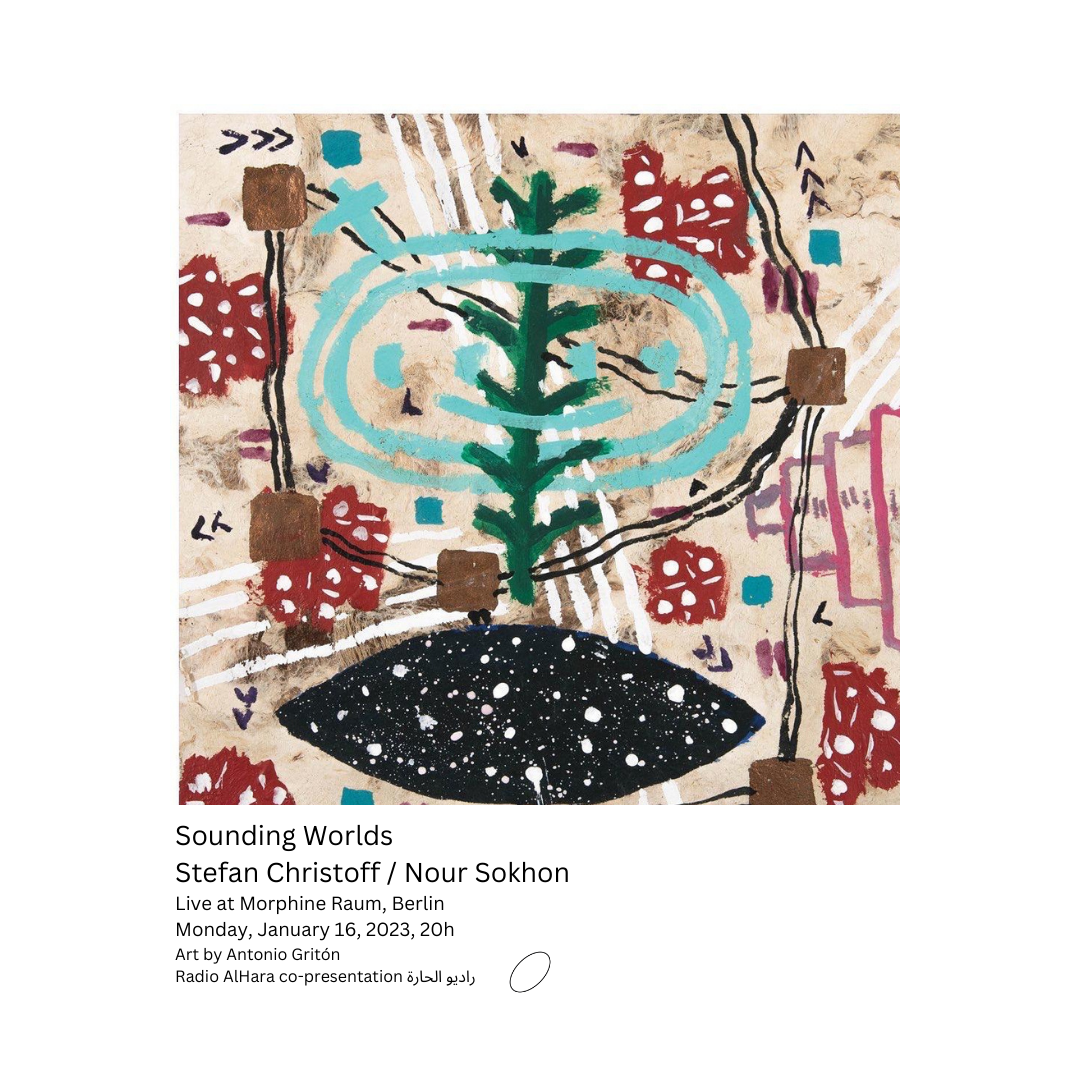 Sounding Worlds is a piano and soundscape project/performance led by musician and community organizer Stefan Christoff.
In the 2021/2022 pandemic context, Christoff collaborated remotely with sound artists internationally to register this historical moment. Sounding Worlds interacts with our global experience of loss and grief driven by the pandemic, offering a unique sonic portrait of this time that aims to speak to collective resilience.
In this live rendition of the Sounding Worlds project you will hear the acoustics of internal city transit, the tones of the métro in Tiohti:áke / Montréal, to winter walks on the snowy streets in the city, particularly from the immigrant working class area of Park Extension where a major struggle against gentrification is taking place right now. There are also sounds walking along the Pacific Ocean in the spring of 2022.
Also you will hear the voice of Bolivian-Canadian poet Alejandro Saravia and the music of the Buffalo Hat Singers performing at a winter protest to call for justice in the cases of missing and murdered Indigenous women. There are also the sounds of a beautiful and vibrant river running through the lands of the T'sou-ke Nation of the Coast Salish peoples.
Finally, to accompany the piano, you will hear two beautiful synth works created by my brother Jordan Christoff with whom I share a duet project called Anarchist Mountains. Our latest album, Fire Waves, is out via Oxtail Recordings.
Sounding Worlds is in essence a contemporary musical project speaking to this moment of global urgency in creative ways.
Stefan has presented Sounding Worlds twice in the summer of 2022 in Sofia, Bulgaria. At a concert hosted by Alarma Punk Jazz, a program of Bulgarian National Radio, for a concert at The Palace of the National Art Gallery. Also at a second concert hosted by the Synaesthesia Collective in Bulgaria at Shroedinger Bar in Sofia.