MASUAL
Tuesday, 13.06.23, door 20:00
20:30

MASUAL: Free improvised electroacoustic noise voice compositions
10 Euro on the door.
Morphine Raum
Köpenicker Str. 147, 10997 Berlin
Hinterhof 1.Etage
Alex Nowitz – voice & gesture-controlled live electronics (strophonion)
Sukandar Kartadinata – electric guitar & electronics
Matthias Bauer – double bass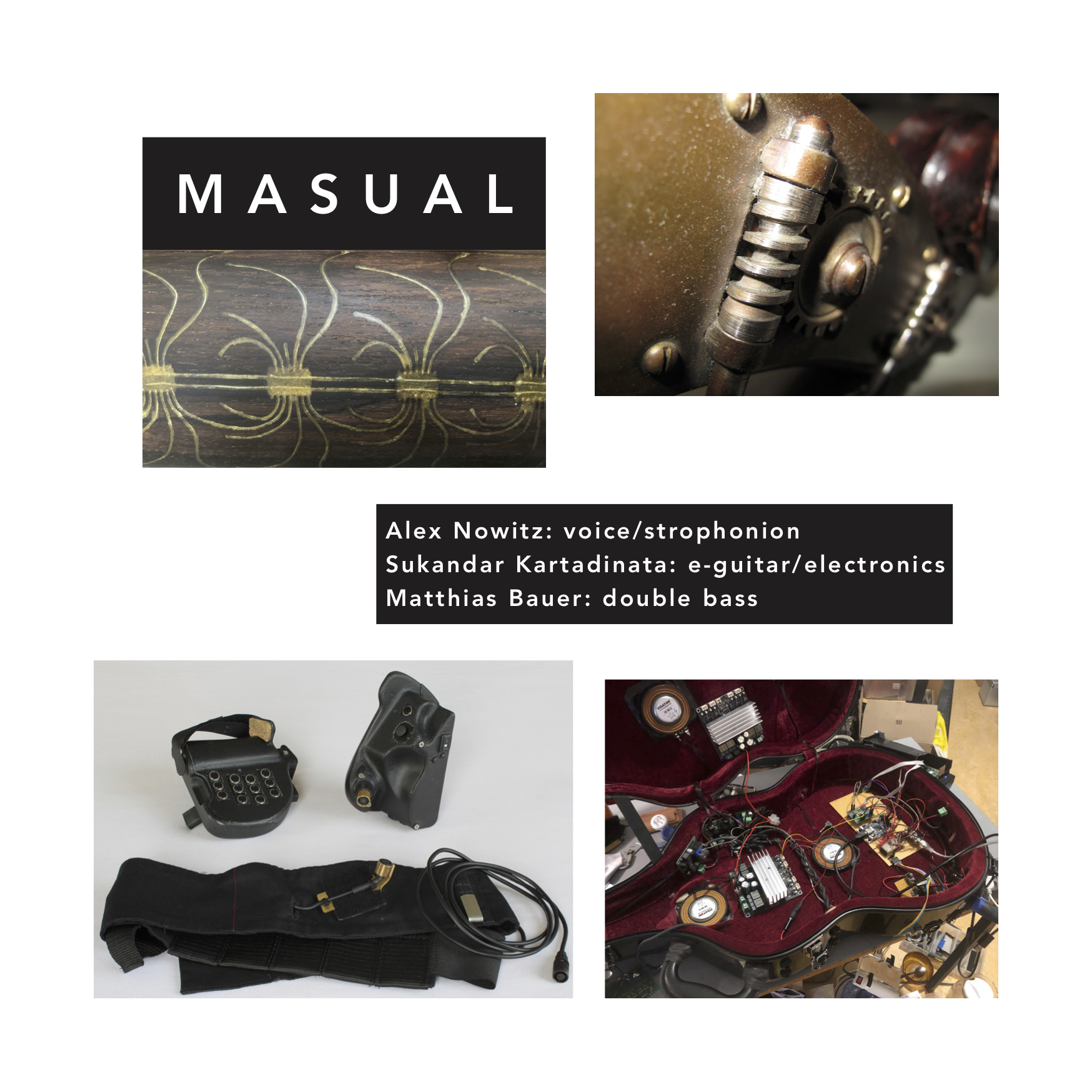 The trio MASUAL presents a fascinatingly outlandish and, even though, a well-balanced set of what they call Freeimprovisedelectroaousticnoisevoice Compositions. With anxiety-free ease, they smoothly bridge the analogue sphere of sounds from voice, guitar and double bass with highly manipulated and electronic sounds. The bewitching aesthetics of the visual and sonic results of this unparalleled presentation is beautiful, but also seems highly unpredictable. The reason for this is Matthias' virtuosic double bass playing while, at the same time, both Alex ('strophonion') and Sukandar ('augmented guitar system') play unique, custom-built (by the last-mentioned!), motion and gesture-controlled live electronics all of which allow the extension of their original instruments, the voice and the guitar, embarking to reach out for astro-like soundscapes.