Yorgos Dimitriadis "14 20 22" LP Release Concert
Friday, 12.05.23, door 20:00
20:30

Yorgos Dimitriadis "14 20 22"

21:15

Andrea Parkins/Tony Elieh/Yorgos Dimitriadis
10 to 15 Euro donation on the door.
Morphine Raum
Köpenicker Str. 147, 10997 Berlin
Hinterhof 1.Etage
Yorgos Dimitriadis presents his new solo release "14 20 22" on Trouble In The East Records.
Special guests Andrea Parkins and Tony Elieh.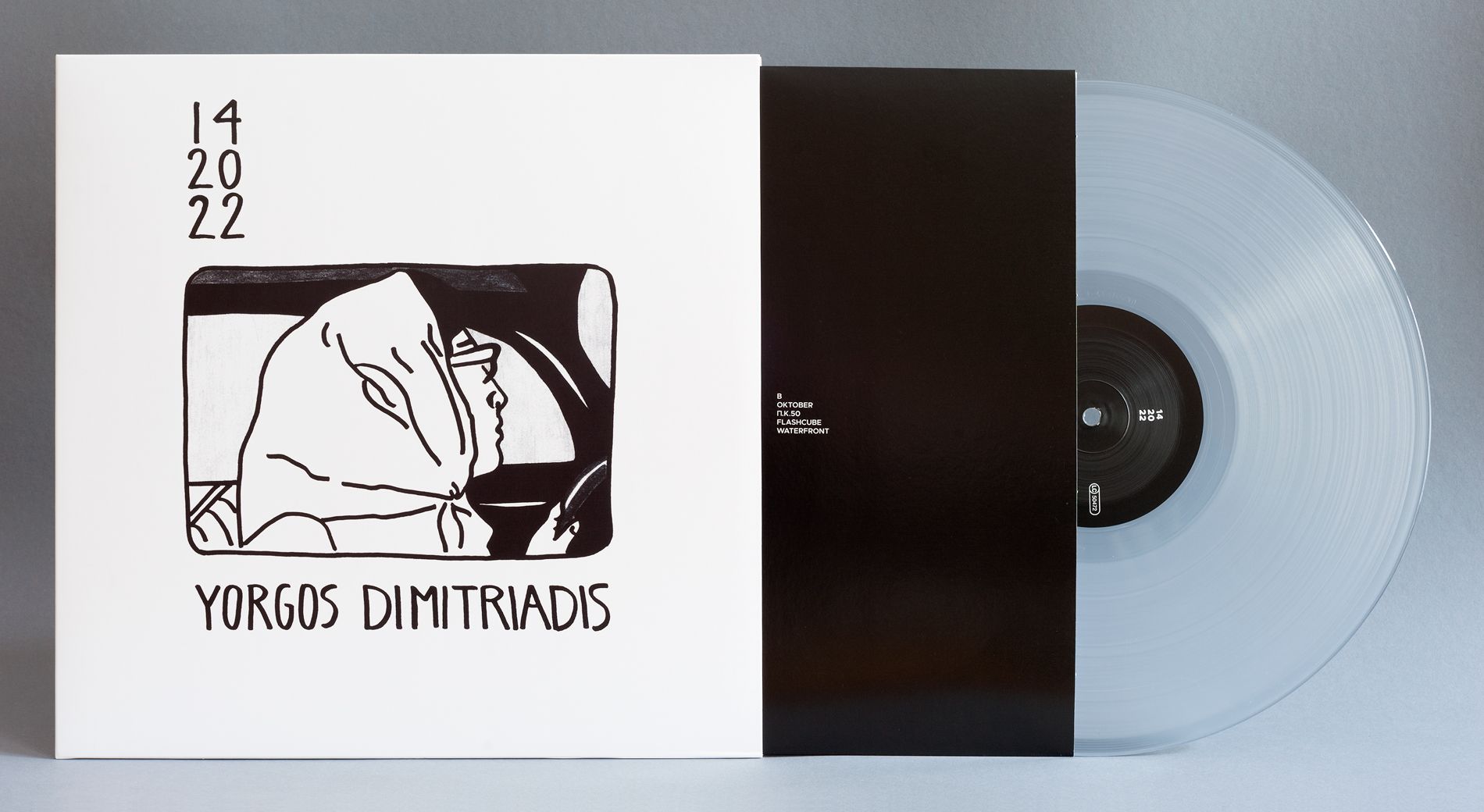 Yorgos Dimitriadis: percussion, electronics
Andrea Parkins: accordion, objects, electronics
Tony Elieh: acoustic bass guitar, electronics
14 20 22
In '14 we arrived and in '20 we left and in '22 we returned…
Words spoken by my grandmother Evdoxia.
Her voice, the first thing you hear on the album, sets the tone.
The numbers refer to years, from when she left her home in Eastern Thrace in 1914 to Thessaloniki, her return in 1920 and to her final forced migration in 1922.
14 20 22 is a very visual album.
The tunes are influenced by movie stills, newspaper cutouts and images from Greece of my childhood.
Visuals trigger sounds that themselves trigger images.
Cassette recordings I made some 30 years ago found their way in this work, together with field recordings and improvisations with percussion and electronics.