We in a Box – Odero + Turnbull Day 3
Thursday, 18.05.23, door 20:00
20:30

WE IN A BOX - Everline Odero - boxing / Joss Turnbull - percussion
10 Euro on the door.
Morphine Raum
Köpenicker Str. 147, 10997 Berlin
Hinterhof 1.Etage
WE IN A BOX
zarb zurkhane & punching bag
16th, 17th and 18 of May 2023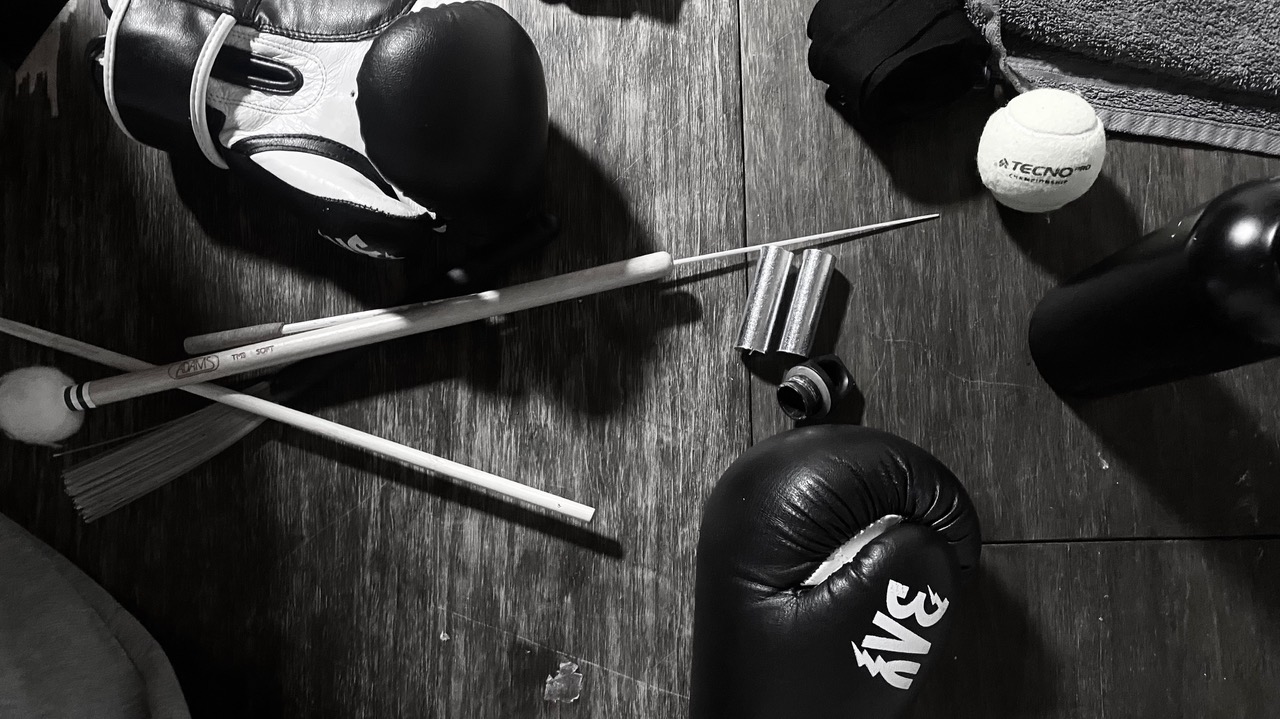 WE IN A BOX is a concert with boxer Everline Akinyi Odero on punching bag and percussionist Joss Turnbull on hand and finger drums. It explores consistently the physical, and acoustic parallels and similarities between boxing and drumming. Through looking at boxing as a chain of movements and sounds it becomes the acoustic counterpart to the drums. The somatic experiences of the two performers are witnessed through their intense physical activity. The display of physical power, trance and states of exhaustion turn the performance into an intimate, and almost poetic-like scene.
Everline Odero - boxing
Joss Turnbull - percussion
Josefine Turnbull - dramaturgy
Rabih Beaini - sound design
Joss Turnbull - concept
Funded by Musikfonds e.V. by means of the Federal Government Commissioner for Culture and the Media.