Audrey Chen – Tony Elieh – Saadet Türköz
Wednesday, 29.11.23, door 20:00
20:30

Audrey Chen – Tony Elieh – Saadet Türköz
10 Euro At The Door
Morphine Raum,
Köpenicker Str. 147, 10997 Berlin
Hinterhof 1. Etage
Audrey Chen: Voice/Electronics
Tony Elieh: Acoustic Bass/Electronics
Saadet Türköz: Voice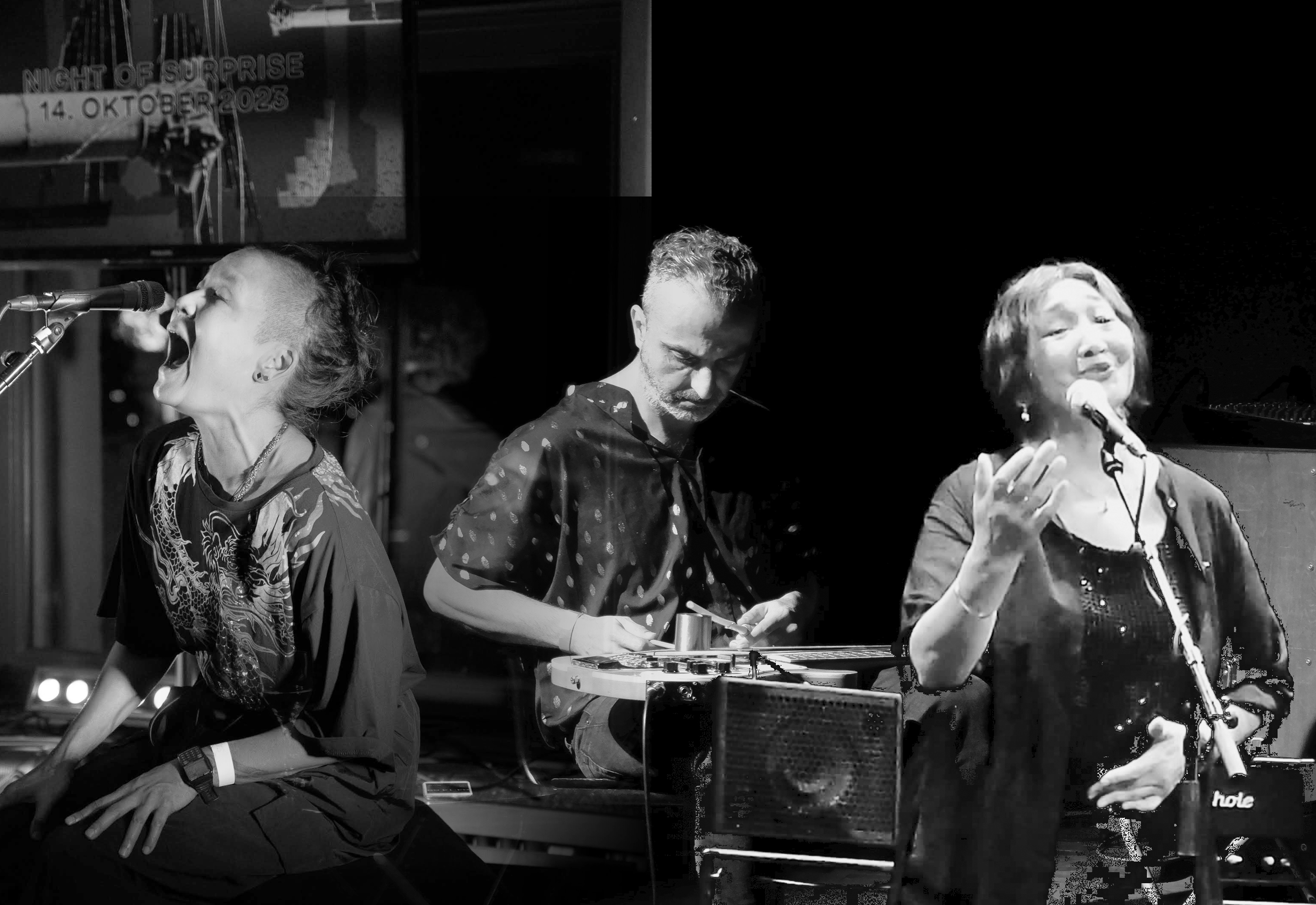 Audrey Chen: http://www.audreychen.com/
AUDREY CHEN is a 2nd generation Chinese/Taiwanese-American musician who was born into a family of material scientists, doctors and engineers, outside of Chicago in 1976. Parting ways with the family convention, she turned to the cello at age 8 and voice at 11. After years of classical and conservatory training in both instruments, with a resulting specialization in early and new music, she parted ways again in 2003 to begin new negotiations with sound in order to discover a more individually honest aesthetic.
Tony Elieh: http://www.tonyelieh.com/
Born in 1978 Beirut Lebanon, Tony Elieh is a self taught musician, composer and photographer.
He is one of the pioneers of rock and experimental music in Lebanon, founding member of the first post-rock group of post-war Lebanon, Scrambled Eggs, one of Beirut's most prolific and talented rock bands of the early 2000's, and remained with the group from its beginnings until its demise in 2015.
Elieh, has recorded many acclaimed albums, and composed music for several movies including an award winning movie soundtrack.
Saadet Türköz: https://saadet.ch/
I was born in Istanbul in 1961 and I am currently living in Zurich.
Due to the political pressure of the Chinese government upon the Turk people in East Turkestan (Uyghur Autonomous Region), my parents fled to Istanbul, where they settled as Kazakh refugees. They transmitted us the rich oral and musical traditions of the highlands of Central Asia. With the tales of their far away country and their journey to Turkey, the elderly people of the Kasakh community influenced my imagination as musician until nowadays.